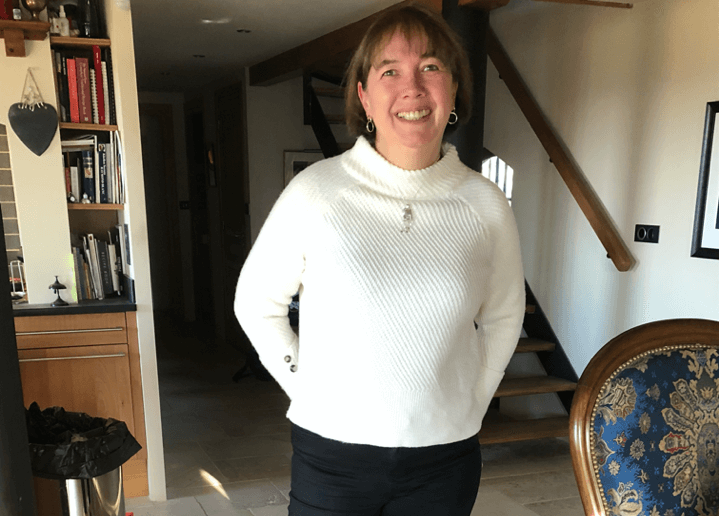 About Valerie Andrews Jewellery
Valerie was born in the Auvergne, Central France, and early in her career worked in Richard de Bas, a working 14th century paper mill outside her home town of Ambert. Taking her cue from this experience she developed an interest in the craft industry and experimented with various forms of design work.
After moving to the UK in 1990, and a long stint with Air France, Valerie started making her own jewellery. She first started at the Surrey School of Jewellery where she gained a certificate in Fashion Jewellery and moved onto a course modelling silver clay. Taking this a step further Valerie progressed to studying all aspects of silversmithing at Workshop 925, near Guildford. She now has her own studio just outside Guildford.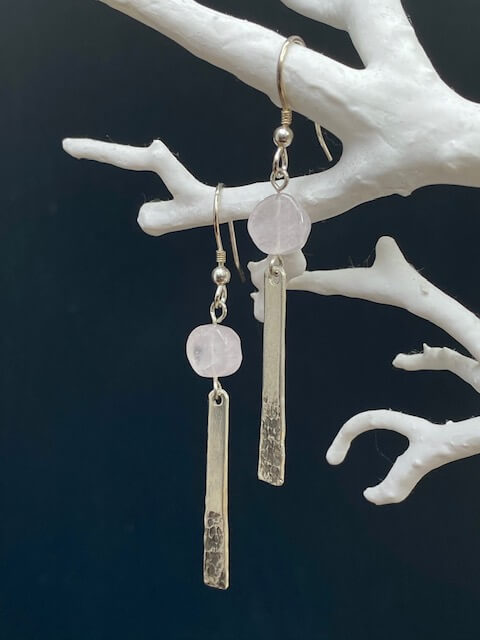 Bespoke Jewellery
Valerie can undertake to meet your requirements if you have special or unique design ideas. She is first and foremost a silversmith, is constantly drawing and printing ideas for her own pieces and would be happy to discuss yours.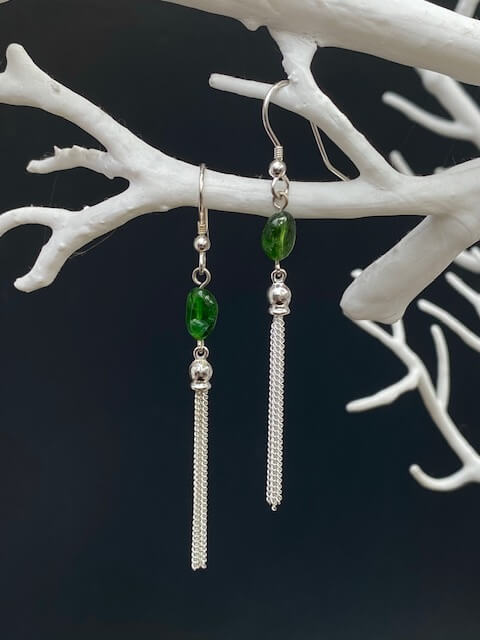 Jewellery Repairs
Valerie can repair, re-string and polish existing jewellery. Some repairs may require others' expertise, but Valerie has many contacts in the industry, such as for laser soldering, gold repairs and will price any work accordingly.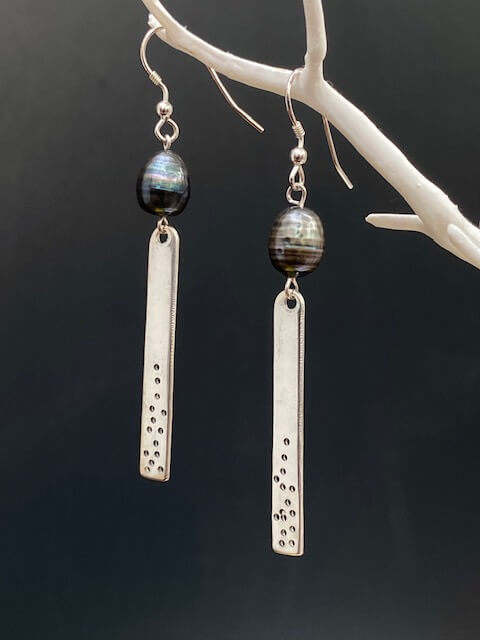 Earings
Don't panic because here at Valerie Andrews, we will be able to take this on board and restore your earrings back to the way you bought them. That way you can continue to look good in your matching set.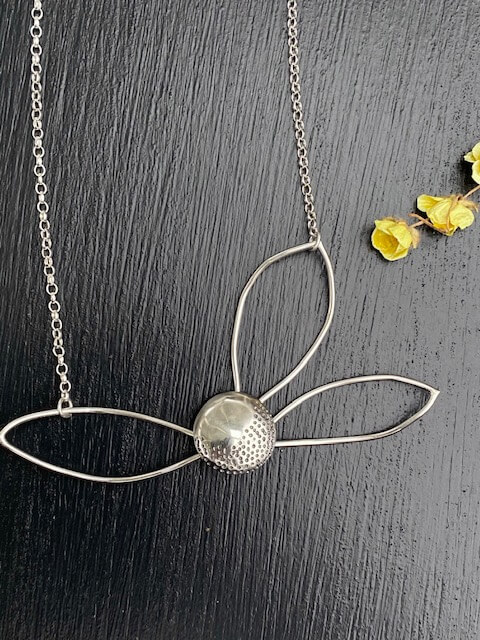 Necklace
Has someone bought you a necklace as a gift but you appear to have snapped the chain or a piece is missing? Or even if the necklace means a lot to you.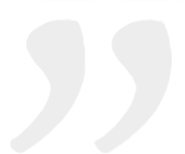 TESTIMONIALS
It's been a privilege to be part of Val's jewellery making journey. From the very start she has always been curious, wanting to understand the techniques being learnt and innovative in her application of them. Always testing the boundaries and experimenting with the materials she uses, whilst building her expertise and developing her style, each design is well made, stylish and unique. The three words I would use to describe Val's jewellery designs are Innovative. One of a kind. Distinctive. I'm looking forward to seeing where she goes next.
 Julie Holt, Surrey Jewellery School
We did a spot of broom casting a month or so back. Sometimes you end up with something that takes time to work out. How do you optimise it to be the best design it can? Is it too weighty to become a practical piece of jewellery? Is it more of a statement art piece? Can it be cut into and developed further? Or is it a melt down and re do? This is where the design element of jewellery making comes in and you learn to form ideas and see beyond the normal and create unique, more interesting pieces that differ from the mainstream. This is what Val has done with her lovely bangle. It eye catching, different and has really optimised her broom casting results. She has created a lovely catch that nestles just to the side of the broom casting.
workshop.925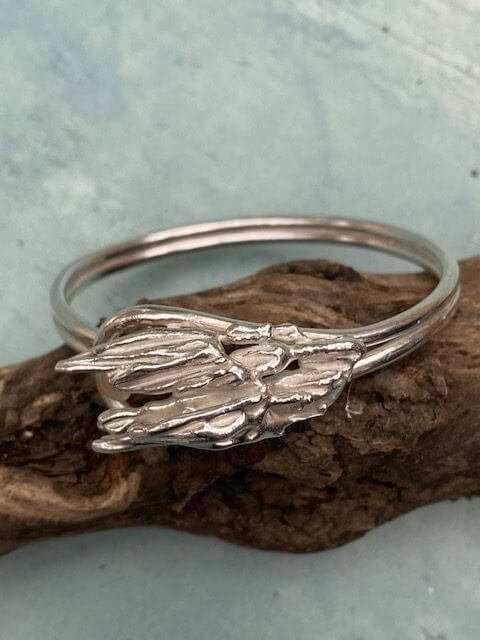 @valerie_andrews_jewellery finished her lovely pendant today. A lot of work has gone into this. It is a reversible piece with a stone setting featuring opals set into the top tube which also acts as a bail. It's really different.
workshop.925
@valerie_andrews_jewellery is doing a cracking job of making some projects during lockdown. I love this, it's different and fun. Well done Val for finding motivation 👩‍🎤🦸🏼‍♀️ you did a cracking job.
Dont worry if you are struggling, suppliers have been closed, some of you are volunteering to help the vulnerable, some of you are home schooling (isnt that fun?! – NOT) some of you are key workers working super hard to keep the country afloat, some of you work well alone, others can't, some struggle with mental health issues, some of you less so, some thrive in their own company, some find a fog clouds the mind. I keep reading everyone is in the same boat during this, but that is not true, everyone has different situations going on, if you manage to make some pieces during lockdown, amazing, if not, you aren't failing, you can always pick it up on the other side and Krista, Amy, Stephen and I will be there to get you going when things settle.
workshop.925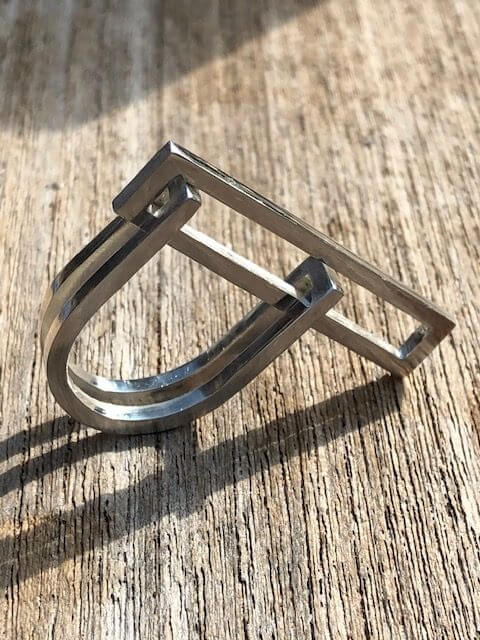 Val has also been busy making during these crazy times. She has created these earrings and matching pendant. Well done @valerie_andrews_jewellery lovely work 😊
If you aren't in the zone of making at home, dont worry, we are working away on blog posts behind the scenes to help you set up. Next week we talk about tools 👩🏼‍🏭 I am hoping to have this up on our website Monday / Tuesday. You will see our blog on the main toolbar of www.workshop925.com This is where we will see all our latest blog posts. Last week we looked at setting up a workshop from home.
workshop.925
In our stories the other day we showed a little snippet of @valerie_andrews_jewellery doing some broom casting. This process is where you melt down silver though other metals would work too (great for using scrap) and once in a molten state, pour it down the bristles of a broom (the straw broom variety). You will need a powerful torch that can provide enough heat to melt your silver in a crucible ready for a good pour. You have to consider you health and safety for this too. We place our broom straw upright in a tin can within a steel bucket with a bit of water in the bottom too so there is no risk of molten silver going where we don't want it. We also wear heatproof aprons and gloves etc to protect us. We also have a kettle of cold water to hand to pour over the straw as soon as we have done a pour (we don't want to set off the fire alarms.
You can experiment with anything. We have poured the molten silver over rice, peas, spaghetti, and into water (water casting) too. Its really fun, experimental and you never know what you will end up with which is quite exciting. It also involves a vision to see what can be done with what you gain. Can you cut into something and/or shape it? Set a stone within it? Create a ring, pendant, or something from the castings OR was this round a bit useless and needs a re-pour?
This pendant is one of Vals. She tube set a London Blue Topaz onto the casting and attached a bail for a chain to be fed through, its nice to see it finished
workshop.925
Val made these lovely earrings in today's class. Created by etching the pattern, she then used the press to cut her shape, and then used the piercing saw and drill to create the middle cut out, it was then time to solder on the posts, then polish. Great work. To check out or purchase her work, head to @valerie_andrews_jewellery
workshop.925
Valerie is first and foremost a silversmith, constantly drawing and printing ideas for her own pieces and would be happy to discuss yours. Please use the contact form to describe those and send drawings, if you have any, to aid the process.
BESPOKE DESIGN & REPAIRS

Valerie can repair, re-string and polish existing jewellery. Some repairs may require others' expertise, but Valerie has many contacts in the industry, such as for laser soldering, gold repairs and will price any work accordingly, letting you know in advance.
KEEP UP TO DATE
Keep up to date with my latest work and offers.